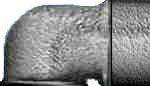 Preventive Maintenance Contracts
Prevents Sewer and drain emergencies that can interrupt your business

Lets you project drain cleaning expenses as you do your other maintenance expenses.

Includes regular service to stop problems before they become emergencies.

Schedule Maintenance contracts with the Sewer King and we will keep your lines and grease traps open and free-flowing


Go to our Service Request Form.